20th STREET PARK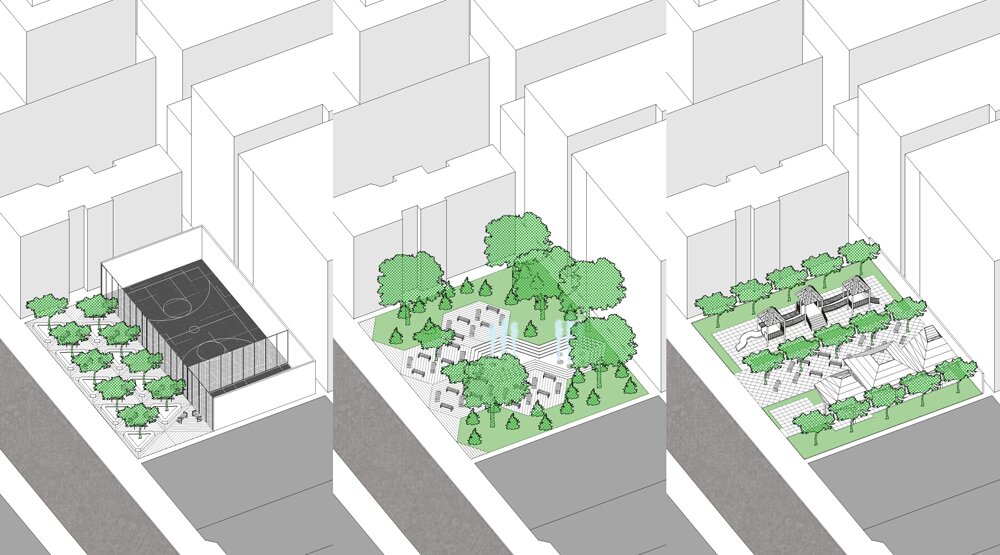 Visualizing a new park for Chelsea with Friends of the 20th St. Park

This study demonstrates the need and feasibility of a new pocket park on West 20th St between 6th and 7th Aves. This quarter acre site will serve a dense and diverse neighborhood that currently lacks green space opportunities. The need for this new park is demonstrated through a study of its local geography and demographics, and its feasibility is proven in comparison to other similarly scaled parks in Manhattan.


PARK ACCESS
PLANNYC aims to "ensure that all New Yorkers live within a 10 minute walk of a park." This site sits within a dark zone where local residents do not enjoy such access. Though the west side of Chelsea currently offers its residents a range of different green space amenities, there are no parks between 8th Ave and 5th Ave in the neighborhood.


PARK USES
Though the site is small (only 1/4 acre), we demonstrated through research that there are 20 parks in Manhattan of similar size that are vital and important spaces for the community. These parks typically house numerous functions that appeal to different constituents and ensure that these spaces are active throughout the day.
PARK VISIONS
We visualized a range of scenarios for different genres for urban space that could occur on the site. We felt that showing many options rather than a single design would more effectively foster enthusiasm and discussion within the community.
COMMUNITY HUB



URBAN OASIS



ACTIVE PARK