C24 GALLERY AND OFFICES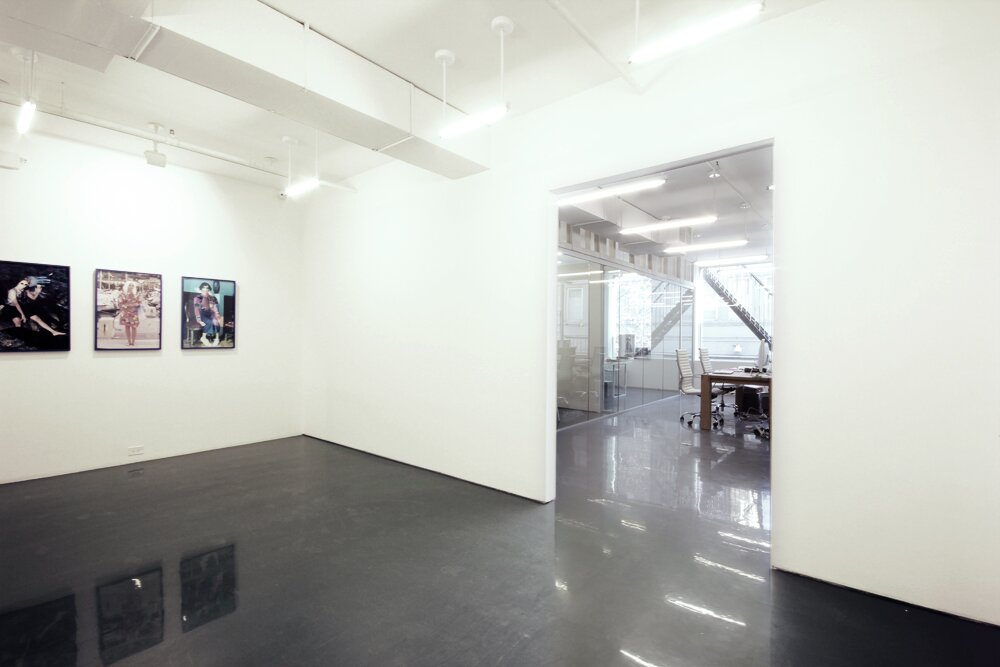 New York, NY. 2011-12. Art Gallery
Poured epoxy floors, ptd. gwb, fluorescent lighting
This renovation provides a New York art gallery with new offices, a storage room, an exhibition space and a private viewing room on their second floor. By controlling the material pallet and detailing, this design creates an abstract backdrop for the functions of the gallery.
As this is a contemporary art gallery, the white walls were a given. Particular attention was paid to the design of the floors and the ceiling. The floors are a charcoal grey poured epoxy resin which is seamless with an almost liquid finish. The floor material's lack of joints or texture reinforces the abstraction of the space.
Time constraints meant that existing sprinklers pipes and ducts had to be accommodated, which left lighting as the only means to control the ceiling space. In order to draw attention away from the ducts and pipes, a series of linear fluorescent fixtures are at hung by 18" and arranged in a staggered pattern to define a new ceiling datum.