Y-NOT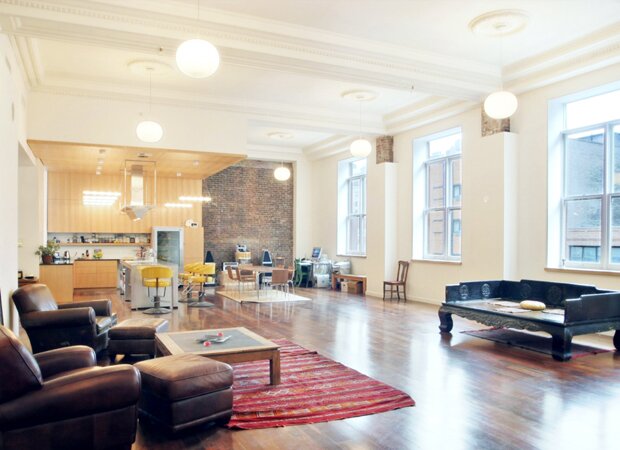 New York, NY. 2004. Private residence
Walnut floors, oak cabinetry and detailing, existing plaster ceilings.
This renovation transformed the weight room of the McBurney YMCA on 23rd St into a 3,500 square foot apartment. The space features 16' high ceilings and natural light from multiple exposures. The design endeavors to maintain the sense of volume and light by controlling how it is subdivided and partitioned. The other remaining feature is the coffered ceiling, which was incorporated as an ordering system for the new design.
The design uses three planar "apparatus" to re-equip the space for its new program: one distinguishes a bedroom from the living space through the use of bookshelves and a sliding wall; a second forms a focal art wall within the main space; and the third bends in section to define a kitchen. The pallet of materials is organized as a system of layers, which consists of brick walls and columns, white plaster walls and ceiling, a dark walnut floor and rift cut oak veneered surfaces.