PARIS APARTMENT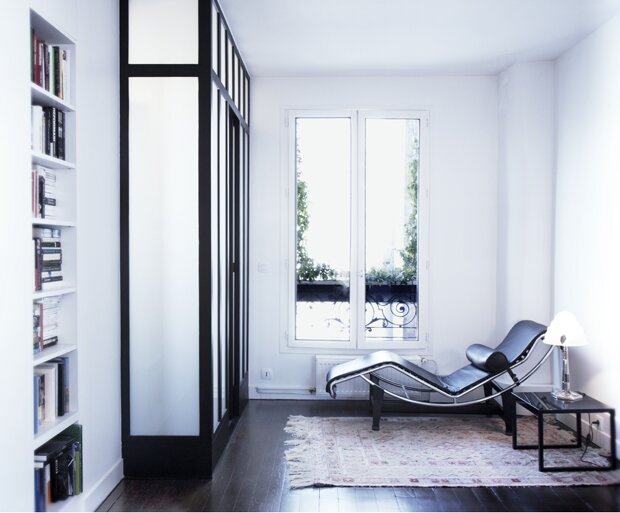 Paris, France. 2010. Private residenceThe renovation of an apartment in a Napoleon-era building presented a challenge: how do you fit a bathroom in an apartment that wasn't design to accommodate one? Can it be done without losing livable space and light?
Existing water supply and chase pipes determined the new location of the bathroom in the corner of the bedroom. Constraints in the proportion of the room, dictated it's the width and depth.  The resulting design occupies a scale in between being a room and a piece of cabinetry.
To prevent the bathroom from feeling too claustrophobic, it is enclosed in a translucent class. Black stone floor tile and white wall tiles continue the dark black floors and white walls throughout the apartment.